List of products and why I choose these companies.
1. Apex Energetics- This company produces pharmaceutical grade supplements without fillers, which are designed to deliver high quality ingredients that support the innate ability of the body to heal itself. Their K-Line of products was developed to aide in healing autoimmune conditions.  My practice focus and specialty is on serving women with Hashimoto's Thyroiditis, which is one of the most common autoimmune diseases on the rise, and is a growing epidemic in this country, affecting all ages. I rely on prescribing these products to render effective and swift outcomes in resolving the complexity of disabling symptoms each women faces with this condition. I have been prescribing this line products for the past 10 years with outstanding clinical results in each and every single case.
  AC-Glutathione 250™ is designed to support intracellular antioxidant processes, offering 250 mg per capsule of S-acetyl L-glutathione, which is an alternative form of reduced glutathione (GSH).* An adequate amount of GSH is important for many physiological processes, especially in the immune system.* This formula is also intended to support the liver and detoxication processes.*
Adaptocrine™
(K02)
Adaptocrine™ supports the body when temporarily under stress or feeling energetically spent.* This product is designed to support both physical and mental functionality through the use of carefully selected phytonutrients and plant enzymes.* Key ingredients include extracts of Panax ginseng, ashwagandha, and holy basil. It also includes high-potency antioxidant vitamin C.
ClearVite-GL™ Natural Berry Flavor
(K95)
ClearVite-GL™ is designed to offer gastrointestinal and metabolic support and excludes sources of rice and pea protein for those with sensitivities to grains or peas, or who require low carbohydrate content.* This formula includes the powerful combination of hypoallergenic nutrients, amino acids, and minerals. It also contains no sugars, which makes it ideal for anti-yeast diets.* ClearVite-GL™ is also intended to support liver detoxication and chemical biotransformation with targeted nutritional cofactors.* It offers a pleasant, natural berry flavor.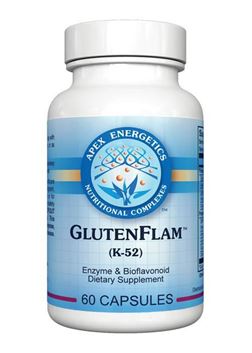 GlutenFlam™
(K52)
GlutenFlam™ is a one-of-a-kind digestive aid that is designed not only to offer powerful DPP IV gluten-digestive enzymes, but also to support the intestines, using specially targeted bioflavonoids.* This formula is also intended to support the digestion of the prolamine-rich peptides in gliadin and aids the intestinal barrier.* Key ingredients include quercetin, luteolin, and lycopene.
RepairVite™
(K60)
RepairVite™ is part of a dietary program intended to support the intestinal tract and intestinal lining.* This unique formula includes flavonoids, carotenoids, and phytochemicals that may nourish gastrointestinal tissue.* It includes extracts with mucilage content and uses glycoproteins that help sustain the mucous membrane.* Additionally, this product incorporates plant sterols and ferulic acid esters intended to support the enteric nervous system.* Primary ingredients include L-glutamine, deglycyrrhizinated licorice, and aloe vera extract.
2. FullScript- This website offers me a simple and efficient platform for prescribing pharmaceutical grade supplements without the hassle of having to be subjected to costly inventory.
Here are two articles that speak to the convenience and professional services they provide me.
Introducing Fullscript Kiosk!
Written Jun 13th, 2016 by Franco Varriano
What Is Fullscript Kiosk?
At Fullscript, we're focused on making dispensing wellness easy.
With the recent additions of our point-of-sale system and inventory management solution, we're bundling the best of the Fullscript platform into one amazing experience for you and for your patients.
Fullscript Kiosk is designed to fit right into your existing workflow by enabling patients to easily review their prescription and pay for their order simply and securely. Having Fullscript Kiosk in your practice can increase your patient adherence up to 99% – while still providing you with the full benefits of the platform (refill reminders, inventory management, complete patient profiles, and more!).
It's Kyle here, CEO & Cofounder of Fullscript, formerly HealthWave. Today my team and I are excited to be launching Fullscript, a revolutionary dispensing platform that is truly dedicated to helping you dispense wellness your way.
Over the past four years we have worked with thousands of practitioners to fill over 250,000 nutraceutical prescriptions and have received the Physician's Choice Award for Excellence in software & business services every year.
Still, we recognized there was more we could offer. For example:
Our offering was limited to practitioners who didn't carry inventory. What if you wanted to keep limited stock in your inventory with a virtual dispensary? Up until now, there was no easy way to integrate the two.
Our offering was limited to the brands our distribution partners carried. From speaking to you, we know there were brands you swear by so we wanted to offer you an easy way to dispense whatever products you believe is best for the patient.
To begin, we are starting with a new name and look: Fullscript.com (yes we now have a .com)
ORIGINS OF NAME:
Full – Meaning everything a patient needs to be successful in their health.
Script – Meaning sequence of instructions a patient follows to achieve wellness.
Fullscript is a complete offering that truly allows you to dispense supplements your way.
These products are all designed to address the chronic challenges of dealing with inflammation and stress that are common in autoimmune disease.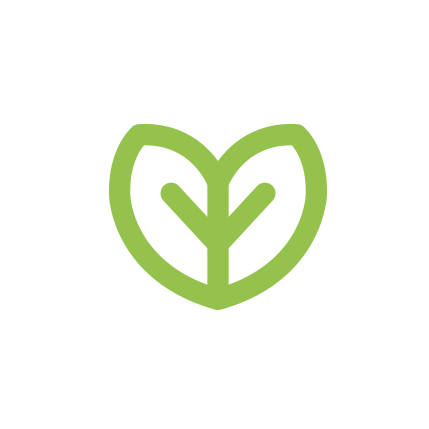 Curcuma NF-kB: Turmeric Supreme
Gaia Herbs (Professional Solutions)
RAW Resveratrol 60 vcaps
Garden of Life
Liver Detox™
Protocol for Life Balance
Vitamin D Supreme w Vit K1, K2
Designs for Health
ProOmega 2000
Nordic Naturals
Licorice Root Liquid
Ortho Molecular
3. SpecificCare- With this company I can formulate my own supplements and deliver individualized products of high quality and at the same time educate my patients on their powerful health benefits, as well as having access to communicating with me regarding their care and implementation of individualized prescribed treatment protocols.
SpecifiCare – About
At SpecifiCare, we offer specific solutions to meet your specific needs. The major nutritional supplement brands offer generic formulas for the mass market. Most health experts would modify those formulations if they could, to address their patients' exact symptoms and needs. SpecifiCare empowers those experts to work directly with our pharmacists to create the exact products that will help their patients feel better. If you have unique health problems, don't settle for a one-size-fits-all remedy. At SpecifiCare you can find a product designed and produced specifically for someone like you.
How Does It Work?
No one knows more about how to make you feel better than your own healthcare practitioner. Health practitioners see patients every day presenting a variety of symptoms and concerns. Over time they learn which supplements work best for particular symptoms. But they are limited in what they can prescribe for you by what's available on the market from the supplement manufacturers – usually generic formulations designed to address a broad range of conditions. Those generic formulations may contain too much of one nutrient and not enough of another. They may contain ingredients whose effects have not been well researched. Or they may even contain unsafe fillers.
At SpecifiCare, we take a bottom-up approach, letting the health experts decide what formulas should be offered. We evaluate and screen health experts from around the country to become part of our network. Once chosen, those experts work with our pharmacists to design their own unique formulas based on what their clinical experience tells them will best address their patients' needs. Each expert has a profile page and products on our site. You can browse their profiles, review their credentials, peruse their lists of products, ask them questions and even make an appointment for a consultation. They are here to help you make a well-informed decision.
Made Fresh to Order
Most products in retail stores sit on the shelf for weeks or even months before you buy them. This reduces the bio-availability of the ingredients. At SpecifiCare, our pharmacists create the capsules and package as close as possible to your order. We then ship them directly to your address, arriving within ten business days. Thus you can be assured not only that your product has been crafted by experts for what you really need but also that it will arrive fresh.
Safe and Effective
Our internal academic team work with our pharmacists to ensure that the products are designed correctly and safely. All ingredients are sampled and tested before entering our manufacturing inventory to meet rigorous specifications of efficacy, purity, activity and physical characteristics. Lab reports are available for review on our website. Our facility is registered with the FDA and meets all quality standards and requirements.
If necessary, you can work with one of our experts to further modify a product for your particular needs. With our bottom-up, micro-batch approach, you will receive fresh capsules, on demand, based on a unique formula that was designed to make you feel better.
Free Shipping!
Shipping is free of charge using standard delivery times (usually within ten business days within the US). Expedited shipping options are available on request.
Satisfaction Guaranteed
We welcome your feedback. Check out the Contact Us page to share your success stories. We really want to know if we made you feel better.
If for any reason you are not satisfied, just send us an email within 30 days of purchase to admin@specificare.com. We offer full refund on your first purchased item. We won't even ask you to return the product. Please let us know why the product was unsatisfactory so we can do better in the future.
SpecifiCare was designed to harness the knowledge of health experts nationwide to design, produce and deliver a product specifically for what ails you. Don't settle for what they have. Take what you need!
AutoSave™ – Autoimmune Disease
Protect Your Body Against Autoimmune Symptoms
---
     5 rating, read all 4 reviews
SKU #: 10CHKW4D | 120 capsules per bottle (1 month supply)
---
The nutrients in this supplement are known to:
Support overall immune health
Prevent frequent illness
Aid in strengthening the TH1 and TH2 immune system
Minimize seasonal allergies, food allergies, eczema, & asthma
Protect against infections
Fight common fatigue associated with Hashimoto's Thyroiditis
Decrease inflammation associated with Uveitis, Graves, Sjogren's Syndrome, and other Hashimoto's inflammations
GRx 300™- Leaky Gut Repair
Dietary Supplement to Support Intestinal Healing and Mucosa Repair
---
     5 rating, read all 4 reviews
SKU #: 3HEDR2QZ | 120 capsules per bottle (1 month supply)
---
The nutrients in this supplement are known to:
Aid in gut healing
Promote healthy digestion
Protect against inflammation
Form tight junctions in the intestinal wall
Repair intestinal permeability
Protect against immune reactions from "leaky gut"
BrainMend™- Lower Inflammation
Nutritional Support for Enhancing Cognition, Mental Clarity, and Overall Brain Function
---
     5 rating, read all 3 reviews
SKU #: HASW499M | 120 capsules per bottle (1 month supply)
---
The nutrients in this supplement are known to:
Aid in strengthening cognitive function
Help you stay more focused
Provide protection against the degenerative effects of brain inflammation
Combat brain fog associated with Hashimoto's Thyroiditis
Optimize memory
Promote brain endurance and concentration
Support neurotransmitter production, leading to more stable moods
* Results may vary due to individual parameters, diet and lifestyle *
IronBio™- Bioavailable Iron
A Bioavailable Iron Supplement with Vitamin C to Boost Absorption
---
     5 rating, read all 3 reviews
SKU #: GXUCK41Y | 30 capsules per bottle (1 month supply)
---
The nutrients in this supplement are known to:
Aid in healthy circulation
Promote stamina
Protect against iron anemia
Optimize energy levels
Boost clear thinking
Support heart & lung health
Non-constipating
Gentle on your stomach
4. Gome MegaSpore- 
MegaSporeBiotic is dispensed by Physicians Exclusive which was born out of the desire to improve the tools that integrative physicians have to improve the health and well being of their patients. Physicians exclusive was founded by a practicing doctor and is dedicated to creating nutritional supplements with the highest quality, potency, and efficacy for health care professionals. Dr. Tom Bayne believes strongly that most people should take supplements under the direction of a health care professional. Because of this, he has designed therapeutic products that will be sold exclusively to physicians. We invite you to join us on this journey to highly effective supplementation, better health, and improved quality of life for you and your patients.
I have added a PDF on the Mega Spore and why I recommend this probiotic above others. 
5. Holy Grail- Is a company that carries a variety of pharmaceutical grade CBD products, derived from hemp oil, which have been researched and clinically proven to assist the body in healing cancer, reduce pain, sleep disorders, indigestion, and anxiety.
I have added a PDF with samples of the products  and company.
6. Xymogen- w
hen you partner with XYMOGEN, you not only receive the-highest quality formulas in the practitioner channel; you also get the support of our long-standing functional medicine consultant team, as well as the best customer service in the industry. Why? Simple: Because we care. We care about the fact that you want to help people live their healthiest. We care that you want safe, effective formulas on which you can rely. We are a team, helping to bring patients what they are searching for — better health and wellness.
The Journey Is the Reward
XYMOGEN Exclusive Professional Formulas has over a quarter century of experience providing quality supplements to healthcare practitioners. As an independent health sciences company, XYMOGEN has introduced numerous innovations to the functional medicine community. From the beginning, "the journey is the reward" has been our mantra. It is a journey that offers unprecedented opportunities for growth and fulfillment.
---
Our founding principles are incomparable quality, respect for the doctor-patient relationship, success through teamwork, and unsurpassed customer service. Holding steadfastly to these values has enabled us to fulfill our dream of working with practitioners to improve health, and allowed countless individuals to get back to their lives!
CinnDromeX™ features significant quantities of the key ingredients that support insulin utilization and glucose metabolism. CinSulin® is a safe, patented, 100% water-soluble, 10:1 concentrated form of cinnamon that provides polyphenol polymers. Standardized American ginseng, green tea, gymnema, and alpha-lipoic acid help protect pancreatic cells, support insulin sensitivity, and provide antioxidant activity. Albion®'s TRAACS® patented chromium is added for its role in enhancing insulin activity.
B Activ™ contains the entire spectrum of B vitamins to support adrenal, neurological, and stress-related functions. It features activated forms of vitamins B2, B6, and B12; benfotiamine, a fat soluble, more physiologically active form of thiamin; and folate as Quatrefolic®, which is proven to have greater stability, solubility, and bioavailability over calcium salt forms of 5-MTHF.
Corticare B™ is formulated to support the body's efforts in adrenal hormone production and energy generation. It provides activated B vitamins, vitamin C, and L-carnitine, as well as BioPerine® to support nutrient absorption. The Quatrefolic® form of 5-methyltetrahydrofolate (5-MTHF) is present for optimal folate bioavailability. L-carnitine enhances activation of pantothenate kinase—the first, most critical enzyme involved in the metabolic conversion of pantothenic acid to coenzyme A.*
HistoDAO™ is a patented enzyme formula containing diamine oxidase (DAO)—the main enzyme responsible for the degradation of ingested histamine. This enzyme has been clinically tested and found to break down food-derived histamine in the digestive tract. DAO is not absorbed and does not have systemic activity. HistDAO does not manage or address antibody-related or IgE-related food allergies.*